C-SCOPE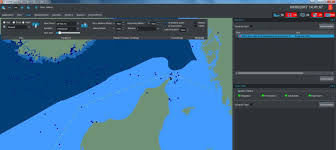 C-Scope System
---
C-Scope is Kongsberg Norcontrol's 7th generation maritime and situational awareness solution in service with port, coastal, and vessel traffic service (VTS) authorities throughout the world.
The C-Scope solution has a Service Oriented Architecture (SOA) with an advanced user interface based on a Geographical Information System. C-Scope provides real time information about the traffic situation in the maritime domain in 2D and 3D for improved situational awareness of the present and future.

C-Scope Features
---
Service Oriented Architecture
Geographical Information System
Open Standards: ODBC, WMS (OGC), XML, TCP/IP, etc
Fast-response user interface
2D and 3D views
Warning calculations in 2D and 3D
Geo-referenced maps, charts and imagery: S-57, S-63, MIF, ADRG, TIFF, JPEG, DTED, MrSid, etc
Breaks the land/sea (dry/wet) divide
Dynamic risk assessment
Connection to centralised databases
High quality RADAR video
Centralised tracking
Intelligent sensor fusion
Above and below water sensors
Visualisation of drift models for Search and Rescue/Oil Spill
Meteorological and oceanographic data
Interception Tool: Course to intercept & Closest Point of Approach (CPA)
Interoperability with other domain awareness systems
C-Scope imports maps, charts and imagery in various formats, fuses data from networked sensors and retrieves data from centralized databases to aid decision making. At the core of C-Scope is our internationally renowned radar video extraction service providing high quality radar video for optimum detection and visualization. The radar tracking service includes distributed remote trackers and/or a centralized tracking and sensor data fusion service.
C-Scope integrates data from sensors such as radar, AIS, electro optics, environmental, satellite and sub-sea either directly or through C-Scope's Web Map Service. C-Scope's SOA makes it easily customized to meet the individual specific needs for Ports, Coastal, Exclusive Economic Zone, Offshore and River and Inland waterways.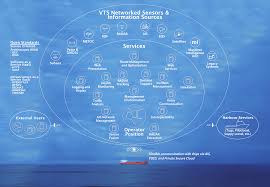 Note: Please click on the photo to enlarge it.